The Online Performance is a multimedia concert designed for viewing via streaming. At a time when the experience of the pandemic has forced everyone to review their lifestyles and priorities, Gen Verde wants to continue to convey a message of hope, peace and dialogue. The up to date style of the music, enriched by the internationality of the band's artists, is particularly appreciated by young people and the themes of the songs are able to satisfy the most demanding audience because they deal with problems ranging from ecology to racism to various forms of addiction.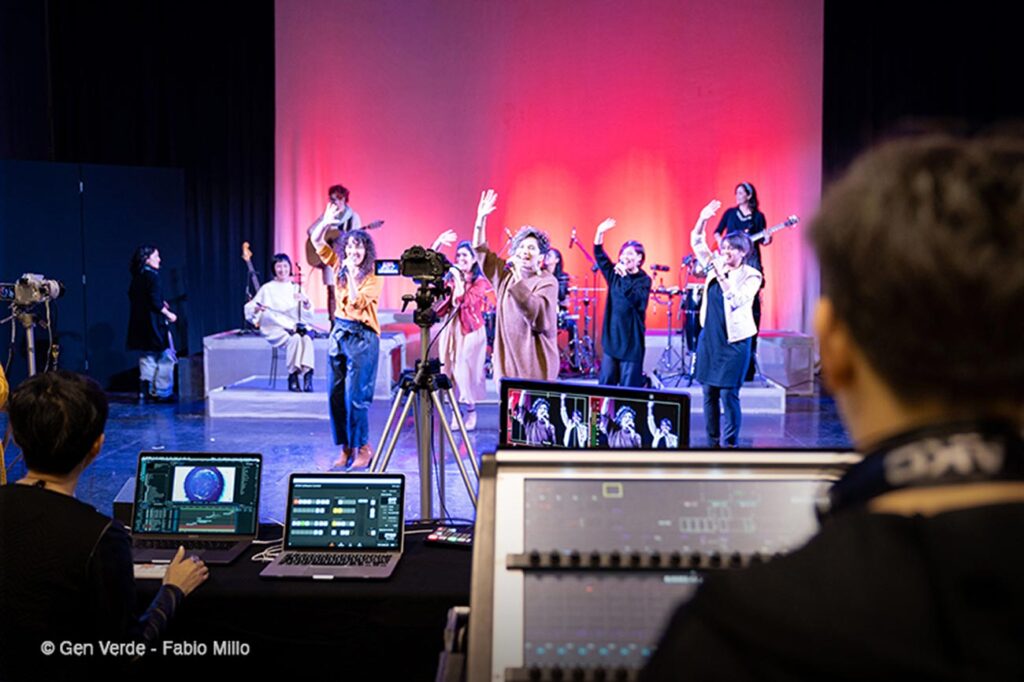 During the performance, the band members sing in English, Spanish, Portuguese, Italian and Korean. The songs are inspired by true stories from their own lives or those considered to be "peace builders".
The online performance is broadcast from the Gen Verde studio theatre in Loppiano, Italy.
CHARACTERISTICS
TYPE OF EVENT
DURATION
VENUE
Gen Verde studio theatre – Loppiano
ONLINE PERFORMANCE - DOWNLOAD