Performing arts workshops
For young people who want to participate in the performing arts workshops led by the Gen Verde artists, programmes that can take place over one or more days have been created. With their artistic expertise and pedagogical methodology, Gen Verde offers participants an interactive and collaborative experience, helping them to recognise interpersonal relationships as a valuable and mutual enrichment.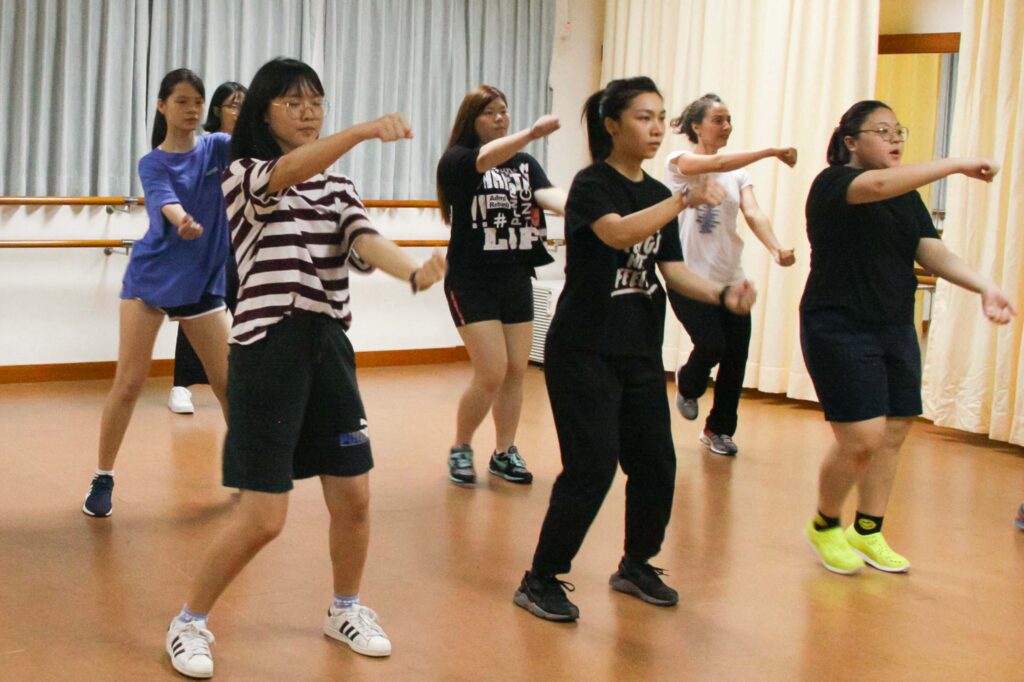 The target age for the workshops is between 14 and 25 years old.
Young people can choose between singing, dance, theatre and percussion workshop groups, and the experience concludes with the presentation of the prepared performance. These workshops which are suited to schools, universities, youth groups and chaplaincies, have an open, flexible and inclusive programme.
Each workshop is tailored to the age group and artistic level of the participants.
The venue for the workshops should be well ventilated and spacious. Details of the size and specific requirements of the rooms for the various workshops are provided. A room able to accommodate all participants for the initial presentation and the final staging of the performances is also required.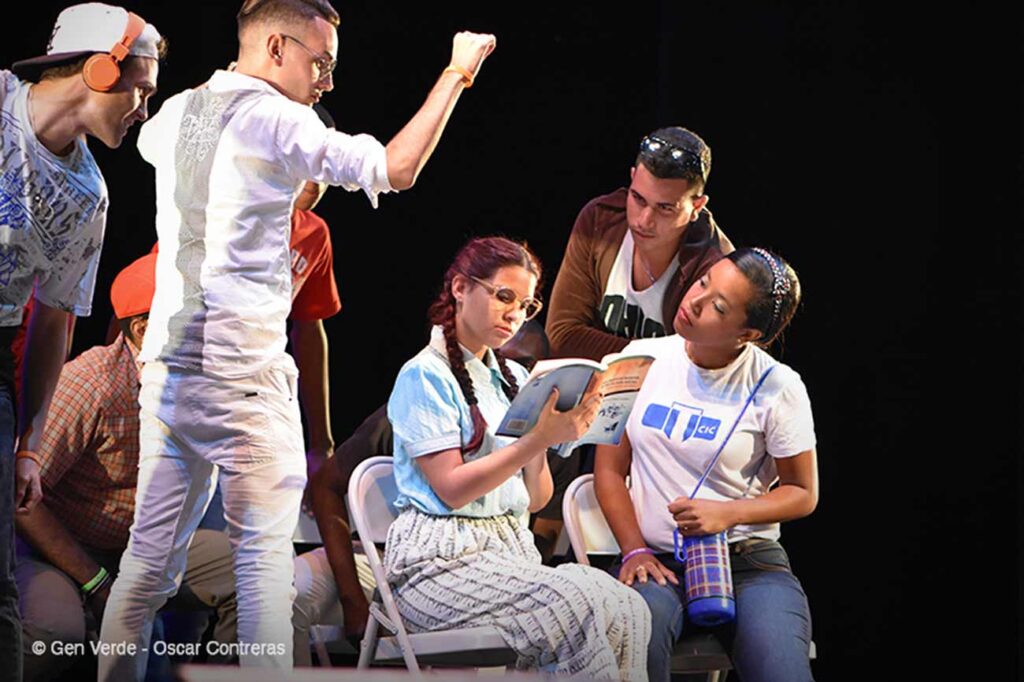 Performing arts workshops: photos
Watch the official pictures of the performing arts workshops held in different cities. A unique experience in which young people can, through practice, develop self-confidence, self-knowledge, self-esteem, teamwork and decision-making. It is also an opportunity to get closer to the performing arts world! These workshops are also an occasion to meet other young people and share unique moments with the Gen Verde members.
CHARACTERISTICS
TYPE OF EVENT
Performing Arts Workshops
DURATION
VENUE
Rooms for each specific workshop group
Larger room for the initial presentation and final performance
F.A.Q. Frequently asked questions about the workshops
What do you do in Gen Verde performing arts workshops?
In the different options, between singing, dance, theatre and percussion workshops, which can be held over one or more days,the participants, depending on their choice, learn a song, a theatre piece and rhythmic music, through different dynamics involving activities and exercises with moments of dialogue and reflection..
How can I organise these workshops with Gen Verde in my city?
Go to the 'Contact Us' section and fill in the form with your message. We will get back to you as soon as possible!
How can I register to participate in these workshops with Gen Verde?
To find out how to register for this project in a particular city, go to the TOUR section of our website and click on the name of the corresponding city where the workshops will take place. It will take you to the 'Bandsintown' platform where you will find up-to-date information.
PERFORMING ARTS WORKSHOPS - DOWNLOAD