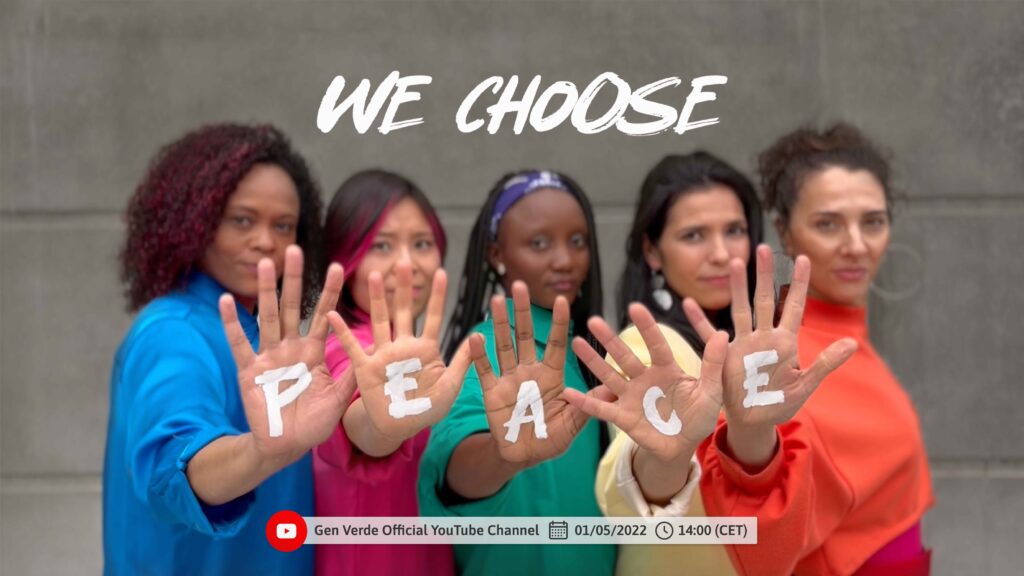 Gen Verde's new single – We Choose Peace – is at once a challenge and an invitation. In the face of countless wars all over the world, Gen Verde feels the urgency to take a stand and give voice to all those who reject violence and want to build a more just and united world.
"We tried to bringtogether the voices of all the people who adhere to the message of peace, dialogue and fraternity", explains Nancy Uelmen from the U.S.A. "To do this, we invited people from all over the world to our recording studio and they sang the words 'we choose peace' in their original languages. A symbolic gesture to express those on all continents (and there are many!) who choose daily to counteract violence with dialogue".
We will launch "We Choose Peace" during the opening event of United World Week, and after that, the song will be available on our official YouTube channel and on all digital platforms.
The opening event will be held on May 1st at 1pm (CET) on United World Project's YouTube channel.
Click to listen to listen to the song on all digital platforms.
The music video of "We Choose Peace" is available here.