From Cariati to Bormio, from Corigliano to Vigevano, Gen Verde is travelling around Italy to present the new "Gen Verde in Concert" as well as other revised productions with new arrangements, such as "Gen Verde Acoustic" and "Start Now Workshop Project".
The artists were welcomed warmly by the audience and the many young people who give meaning to their countless efforts. "It's not easy", explains Adriana from Mexico, "to get back into the hectic rhythm of life on tour: rehearsals, loading and unloading instruments, travelling, concert… and repeat, but it's really amazing! And we weren't aware of how much we had missed it and how good it is for us too!".
"The best thing" adds Colomba from Korea, "is the fact that we get to meet the young people againin the workshops! Working with them and then sharing the stage together is fantastic. Initially they may be a bit shy, but we see how they gradually gain confidence and feel more confident…. It's a way for us to accompany them in what they go through, especially after a long period of isolation because of the pandemic".
Here is some of the feedback that the young participants have written to Gen Verde: "It was an experience that I can't express with words… you gave us a piece of your heart and soul, which have become a part of us…. Thank you for everything, but above all THANK YOU for your smiles that gave us much love and support". "It was something beautiful: to be able to establish such harmony in just two days. It's something that seemed impossible to me until last week, but it turns out that it is possible".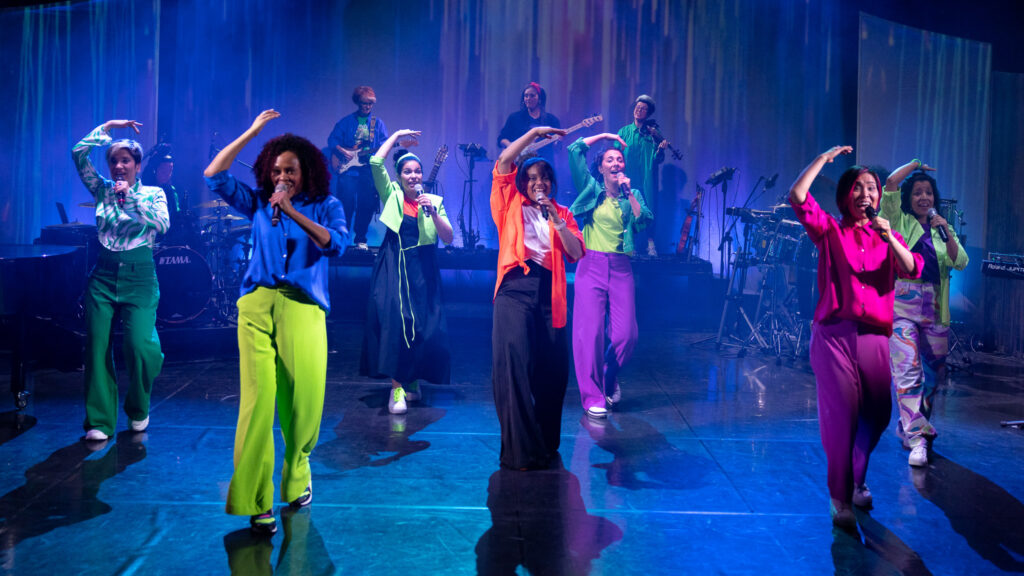 In these weeks, there has also been a release of a new single and video clip 'We Choose Peace', premiered in the Launch of the United World Week 2022. If you haven't seen the music video yet, you can watch it on the official YouTube channel.
And if you want to join Gen Verde at some of the tour destinations in Italy, here are the upcoming dates:
28 May in Novoli (Lecce): "Gen Verde in Concert"
4 June in Castellammare Di Stabia (Napoli): "Gen Verde Acoustic"
5 June in Castellammare Di Stabia (Napoli): "Gen Verde Acoustic"
11 June in Casagiove (Caserta): "Gen Verde Acoustic"
13 June in Ravarino (Modena): "Gen Verde in Concert"
17 August in La Caletta (Nuoro): "Gen Verde Acoustic"
18 August in Tortolì (Nuoro): "Gen Verde Acoustic"
1 October in Imola (Bologna): "Gen Verde Acoustic"
For more information go to https://www.genverde.it/en/tour/