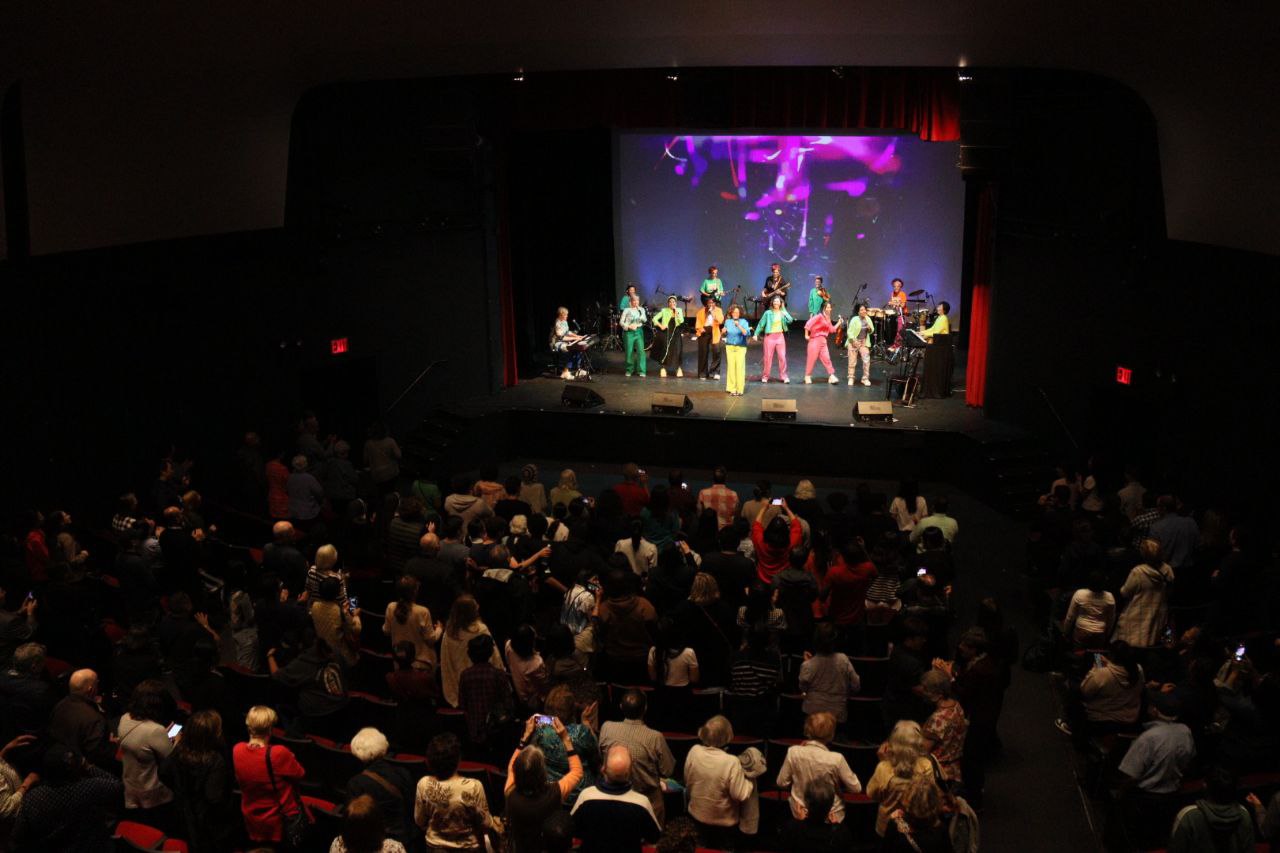 New York: Gen Verde's first step of the U.S. Tour. Workshops, Masses, unforgettable encounters and a full house concert.
It's hard to believe only a week has gone by since the arrival of Gen Verde in the U.S. So many people and beautiful moments shared in what feels like more than a month! In this news, we tell you what these days has been for us, what we felt and lived… even though it's hard to describe in just a few paragraphs.
We arrived in New York and went straight to Hyde Park, where Mariapolis Luminosa is. This wonderful little city of the Focolare Movement where we felt immediately at home and welcomed by its community. There we were able to rest, get used to the time difference and meet wonderful people.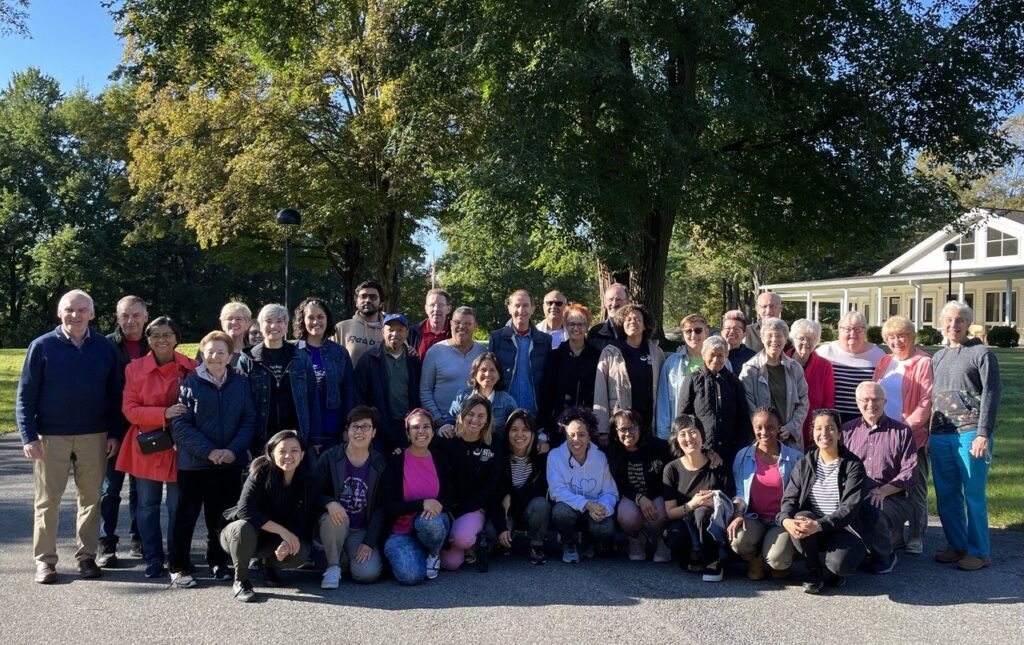 After a couple days, we went to St. John's University, in Queens, New York. This magnificent campus with over 20,000 students and a very active university pastoral staff who – like us – have been waiting for this moment since 2019.
"Gen Verde in Concert" in Queens, NY
The Little Theatre at St. John's, also in Queens, NY, was the venue for the first concert of the tour, and it couldn't have gone better. An extraordinary audience with many young people from the university, but also a wide range of ages, from young families upwards.
The setlist for this concert, made especially for this U.S. Tour, touches on many current issues: racism, the environment, self-image/lack of self-esteem, violence, injustice, addictions… issues that are themselves the cause of the polarisation that plagues this fantastic country – and many of the countries we come from, too.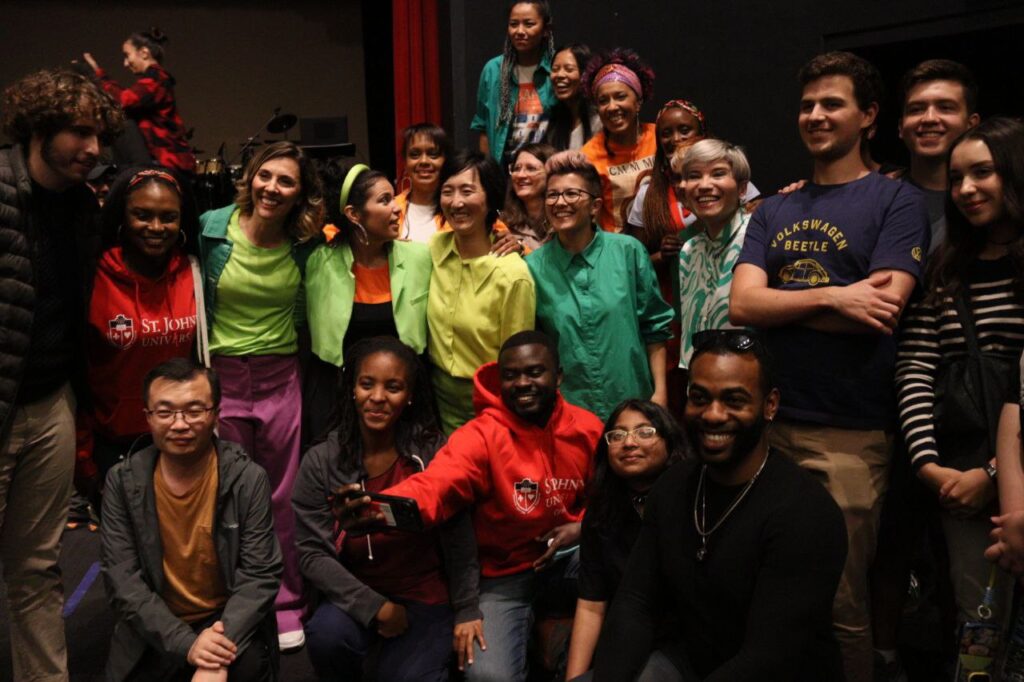 "This concert was fantastic. I could never have imagined something like that. It was so clear that what you sing is what you live in your everyday life. I will never forget this evening as long as I live", where the words of one of the students who came to the concert and didn't know Gen Verde before that. And another student said: "The music was amazing, and I loved the introductions to the songs – Gen Verde gently took us on a journey, touching on so many important issues, and I found myself saying over and over again, 'Yes, this is what I believe in' . I loved it!".
Colomba Bai (pianist, Korea) said about the concert: "the theater was full and the audience was diverse, even in age, in internationality, a bit like us! And they really responded to us… as the concert went on, I felt that the audience really got the sense of each song and bit by bit, the stage and the audience united, like we were one thing. I'll never forget a little girl who said to me: 'I really liked your song ("Arumdaun Girl (Who Are You?))', and how much she liked the introduction of the song, which is my experience, because I thought maybe this girl is going through the same experience I did. Her words gave me a lot of joy and the courage to keep going with our mission".
Performing arts workshops and Masses in Brooklyn
But the concert wasn't all, the day after the concert we went to Brooklyn to St. John the Baptist Roman Catholic Parish to held artistic workshops with the community of the Parish. The young people arrived shy and wary. They ranged in age from 7 to 28… and what they produced during the workshops was impressive! Surely the most beautiful thing was to see the difference in them from when they arrived to the workshops as to how they left. We finished the meeting with a 'performance', so that their parents and/or carers could see what they produced and hear some of our songs. They were so proud and so were we! By the end, we all agreed this could not be a one-off event, we have to come back to Brooklyn!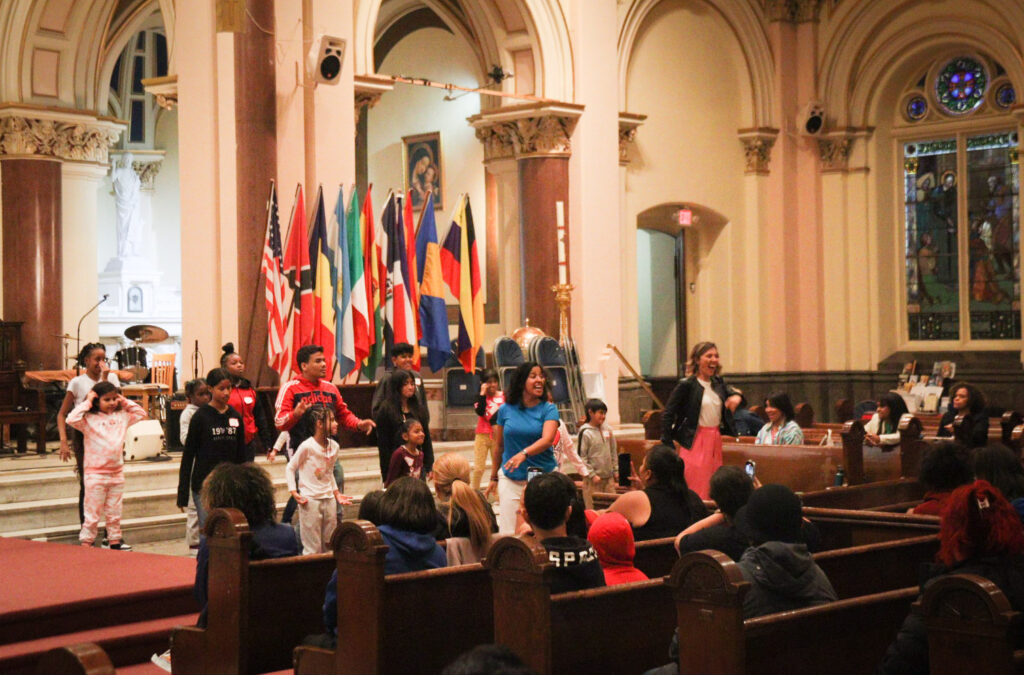 The next day we sang during the Mass, which was the celebration of the World Day of Migrants and Refugees. It was full of energy, and the Vincentian Parish was filled with its fantastic community, which is at the service of the people in need. We felt surrounded by an overwhelming generosity!
""The experience in the Brooklyn Parish was unforgettable. The words 'fire of the spirit, living church, compassion, community, sharing' come to my mind thinking of it. This is one of the places we wanted to be the most since we started this idea of the tour! To see this Vincentian community, how much they live for their people… and for us to be able to have the opportunity to do workshops with them, was amazing! Seeing the change in the kids was a spectacular thing. We'll always feel part of this place and I wish the whole church was like this, really. I'm forever grateful. I felt at home from the first moment I arrived", says Adriana Garcia Garcia (bassist, Mexico).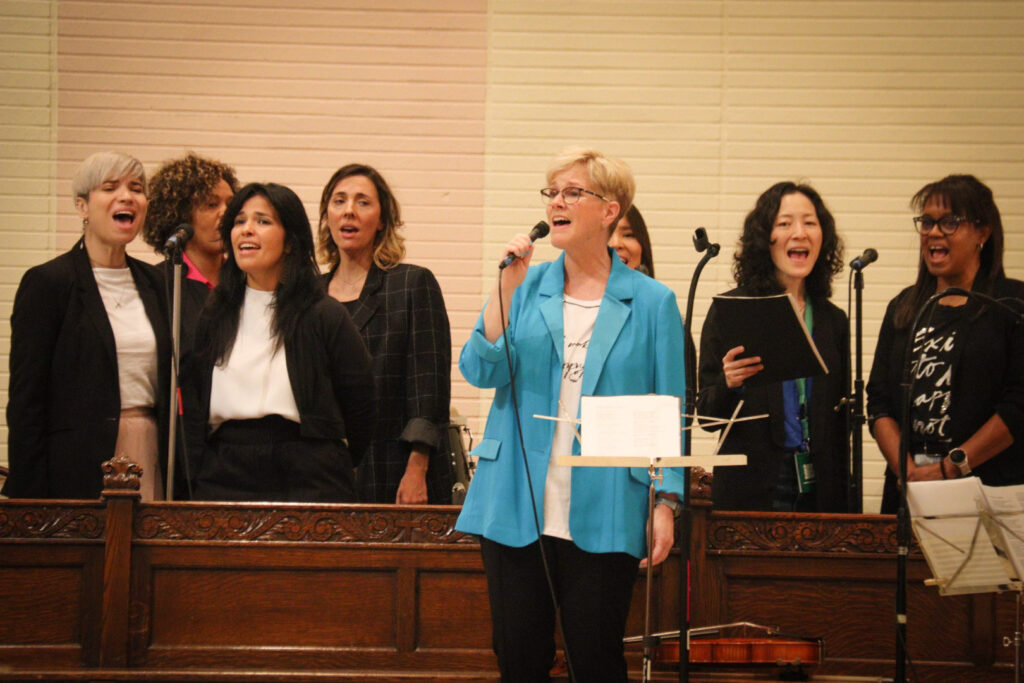 Vising the city that never sleeps!
Of course, before leaving NY and head to the next stage of the tour, we visited the city of New York and its famous landmarks, such as the Rockefeller Center, Ground Zero Memorial, World Trade Center, the Statue of Liberty. "For me, to be able to come back to New York, where I lived for a couple of years in the past, was special. And to be able to come together with Gen Verde… since we come from 14 different countries, to come to this city which is so diverse, and to bring the witness of how we want to really build a more united world, to build bridges with everyone… I just think it's so powerful", the words of Nancy Uelmen (pianist, USA), and she added "to start this tour here in New York is a wish come true. We've been dreaming up this idea together with the Vincentian family for a few years now, and there were lots of obstacles that we had to overcome, but each step along the way we felt God had something special in mind for this tour and for this part in New York".
To know more about our next step in Philadelphia, Pennsylvania, and all the next events and concerts of the tour, visit the TOUR section of our website!