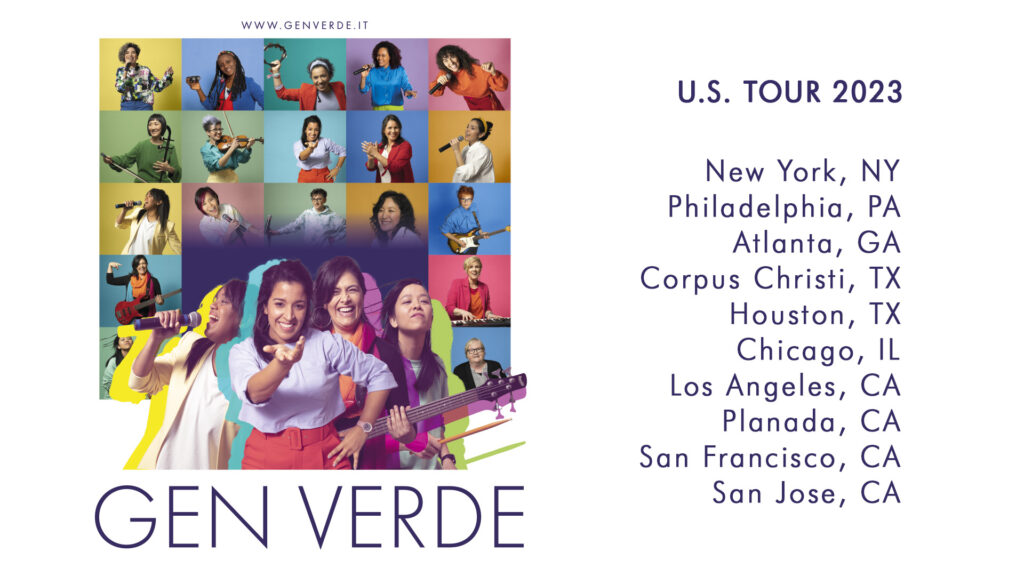 Gen Verde is preparing to go to the United States for an intensive two-month tour that starts on the east coast, in New York City, travels through more than 10 cities in six different States and ends in Los Angeles on the West Coast.
From September 18 to November 14, the band will be in New York (NY), Philadelphia (PA), Atlanta (GA), Houston and Corpus Christi (TX), Chicago (IL), Los Angeles, Planada, San Jose and San Francisco (CA). In these cities they will meet the communities and friends of the Vincentian Family and the Focolare Movement in various meetings, concerts, Masses and art workshops. So much life and experiences to be shared, also with communities and young people from different dioceses and universities.
"This dream was born several years ago and was supposed to happen in 2020. A tour that would have involved our friends from the Vincentian Family and the Focolare Movement, but the pandemic stopped everything", says Sally McAllister (Ireland), manager of Gen Verde, and adds, "however, the tour was not cancelled, only postponed and now it is great that it is finally happening!".
This will be the first time Gen Verde will visit all of these cities, except Chicago, where the band had already toured in 1981, and New York, where they participated in the "First Earth Run," sponsored by the UN and UNICEF for the "International Year of Peace" in 1986.
Among the main events in the United States to date are 12 Masses animated by Gen Verde in different cities, several liturgical singing workshops, 4 acoustic concerts, 5 "Gen Verde in Concert," and 3 "Start Now Workshop Project" with youth from different cities.
All up-to-date info on the various Gen Verde events and meetings is available at www.genverde.it/tour